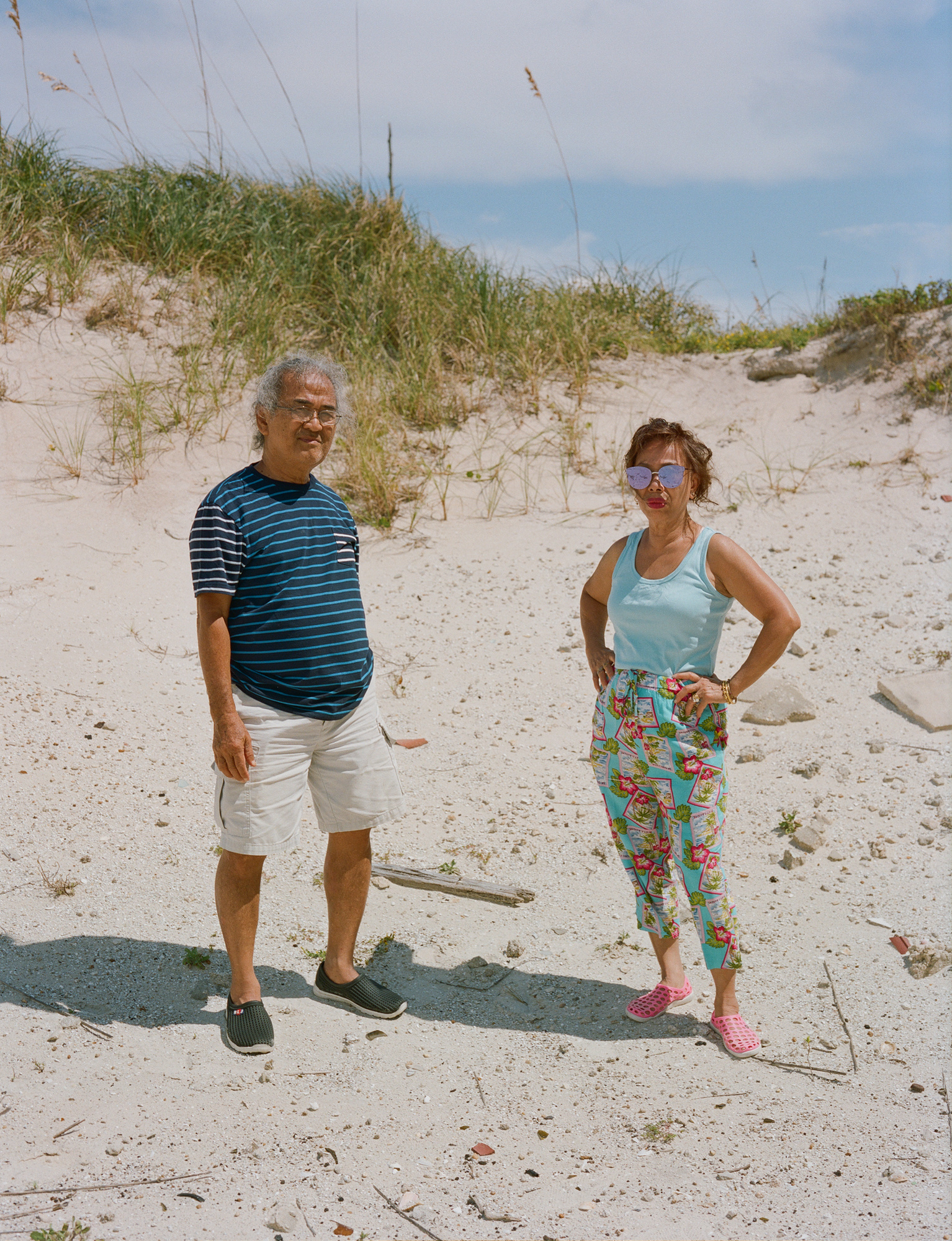 Permanent Vacation

Since the coronavirus outbreak began, I've been thinking a lot about my family – especially my parents who have been living in Southeast Asia for the past seven months waiting for the pandemic to end so they can safely travel back to the United States. As a way of navigating these strange days, I have kept myself busy by looking back on past trips we've taken together and my visits to their home in Central Florida.
This specific set of images I'm sharing have brought me joy during a bleak time and has inspired me to create Permanent Vacation, a beachy portrait of my parents' lives as Asian American retirees and senior citizens living in the Sunshine State.

Though my Mom and Dad have been Florida residents for over forty years now, I'm continually fascinated by the way that they have adapted to the American landscape and culture in their own unique way. From the way they dress to the popular colloquialisms they've adopted from cable television and the internet, it's clear that their sunny, suburban environment has shaped their cultural identity.

Growing up, I always knew that our family was different. Not because we were Asian minorities living in predominantly white suburbs, but because my parents so proudly and passionately made their living in a place that contrasted greatly from their native homeland of Thailand. Their resilience and tireless work ethic as cooks and owners of a Thai restaurant that ran successfully for over twenty years in Longwood, Florida eventually earned them recognition and a well-deserved retirement which I've been following for the past year.

Captured on a variety of color film formats during their usual weekend trips to the nearby seashores, this photo series offers a glimpse into my parents' peaceful – yet vibrant and highly active lives as senior citizens, while broadening the ideas of aging and our sense of place and belonging in the world.