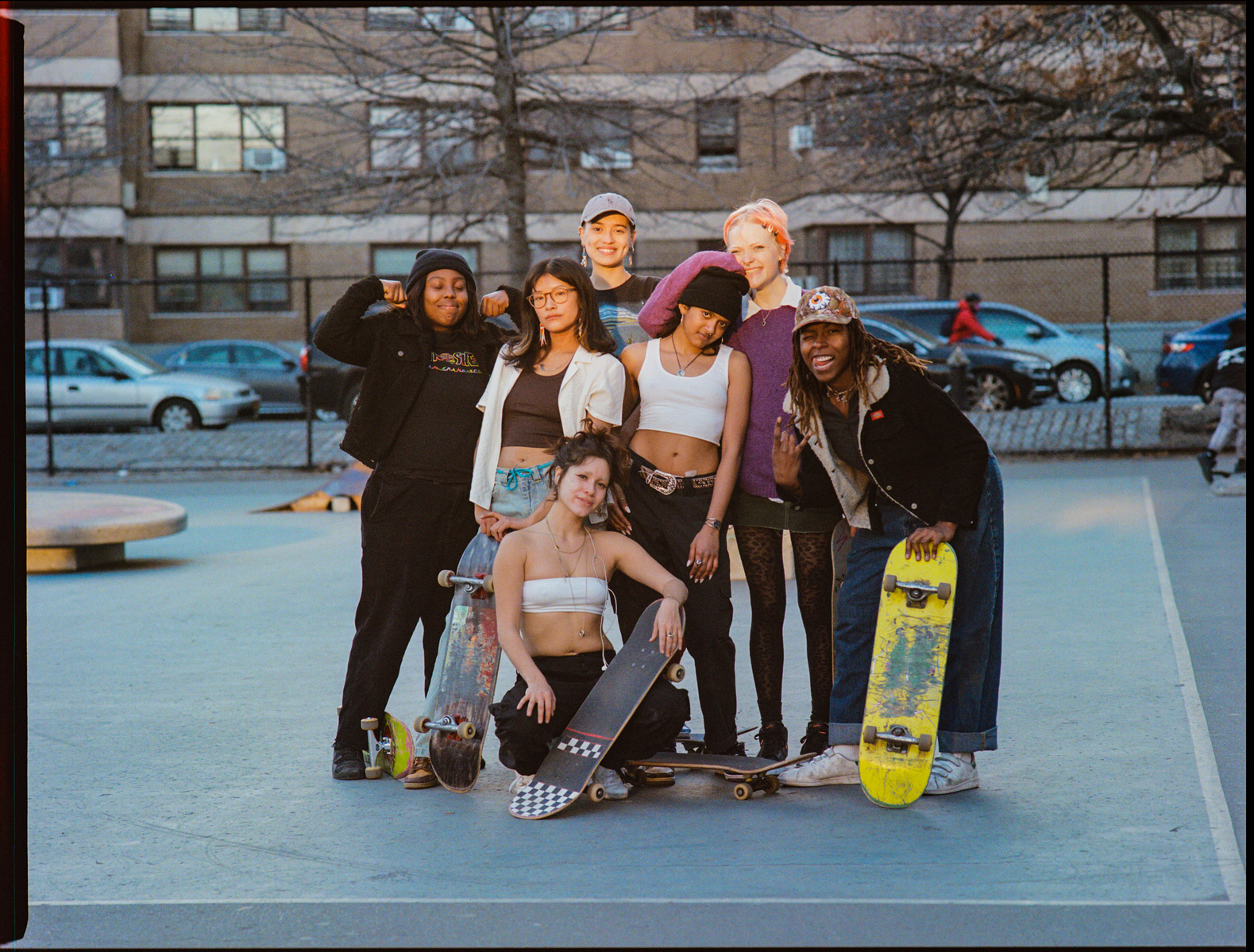 Everybody Skate is a documentary photo project highlighting women and gender non-conforming skateboarders in New York City. Captured primarily on film since 2018, this project shares stories of courage, camaraderie and athleticism through documentation and portraits of the diverse individuals that make up this small but growing community.

As a female skater growing up in the 90s, I often found myself being the only girl at the skatepark. It was intimidating to be a young woman and a minority in an aggressive male-dominated space, especially as a beginner. Fortunately, the landscape is evolving and attitudes are changing. Women's skateboarding is now recognized as an Olympic sport and there are a growing number of organizations that host skate clinics and events to create an inclusive and safe space for women, trans and non-binary people to learn new skills, get support and build confidence.

It's an exciting time in skateboarding and my aim is to showcase the diversity and trailblazing individuals that make up this positive new space through an honest and artistic lens.

Follow this project on Instagram @everybodyskate
Recent Press:
Everybody Skate featured in The New York Times, August 4, 2021.
Everybody Skate featured on BuzzFeed News, August 7, 2021.